All hours are by appointment: Monday Thru Friday 5pm - 8pm, Sat & Sun 10am - 4pm
Your central PA source for new & gently used SCUBA equipment
814-422-5383 email: scott@pascubasupply.com






Shop for quality first then for price! Sure, there is cheaper off-brand gear available from the big mail-order sites but would you trust it with your life? Where would you get it serviced? Go ahead and find your best deal elsewhere and then come here. Don't settle for low-quality, off-brand gear when better gear is available for the same price or not much more. PA SCUBA Supply is your source for high quality gear any diver can afford. We match any competitor sale price.


Services:


SCUBA instruction provided by certified instructors (PADI & NASE)
Recovery of under water items
Gear selection and fitting: I can help you select gear that is right for you and make sure it fits.
Guided dives in local dive spots
Rental equipment
Authorized dealer for EDGE & HOG dive gear. My website isn't as fancy as the big mailorder shops but I will match or beat their pricing!
Deep 6 Dive Gear - All Deep 6 Gear sales are through the manufacturer's website but we provide a 5% discount with links on this website.
It's Drysuit Season!
It's always drysuit season in PA!

To celebrate drysuit season we are offering a free drysuit specialty with the purchase of a new HOG drysuit & undergarment.

Authorized Dealer for Deepblu Dive Computers
Deepblu Decompression Algorithm based on the calculations on the Bühlmann ZH-L16C model.
Measures all vital dive data, performs decompression and saturation/desaturation calculations, for Standard Air and Nitrox dives.
Adjustable settings for the oxygen level (FO2) between 21% and 40%.
Dive Plan function for planning dives in advance.
Freedive Mode built specifically for apnea/freediving.
Gauge Mode setting for use as a depth gauge and timer.
Sound and visual alarm warnings.
Dive logbook – saves dive data for up to 25 dives.
Wireless synchronization via Bluetooth to upload and save dive data to the Deepblu mobile app to create digital dive logs.
2.2 inch high contrast LCD screen with pixel-less EBTN technology.
Rechargeable lithium-ion battery with magnetic USB connector.
Built-in clock and calendar.
Ability to adjust settings using Deepblu mobile app.
2 year warranty




Available in red or black
Deepblu Cosmiq - The dive computer designed for social media. Only $299 plus tax.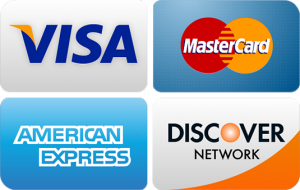 (C) 2016, 2018 Rummings Enterprises DBA PA SCUBA Supply. PA sales tax is collected on all sales & services.