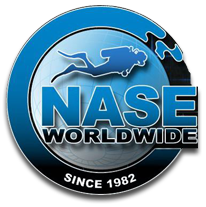 About me:

I am a PADI Master Scuba Diver Trainer, NASE Master Instructor, and owner of PA SCUBA Supply.

I was first certified as an Open Water Diver in 1994 in Huntsville Alabama. I started diving in Alabama quarries, Florida springs and the Florida Gulf Coast. I made many moves over the years and had the opportunity to dive in many different parts of the world. I got the opportunity to do a lot of diving and completed Advanced Open Water in the warm, clear waters in The Philippines where I was also introduced to technical diving. Another move had me back in Florida in the Destin area where I took full advantage of all the boat and shore ocean diving available and also drove north to the Florida springs and caves. That is also where I earned TDI Nitrox certification. I continued to dive often in warm water until I moved to Maryland, where I used a dry suit for the first time while taking my Rescue Diver certification. It was also the first time I dove in a lake that had ice floating on the water. To this day, Rescue is the toughest class I ever took and probably the one where I learned the most. I completed both Divemaster and Instructor certifications in Pennsylvania, also while wearing a dry suit. I do a lot of dry suit diving mostly because of where I live. I really prefer the warm tropical waters but I will take any chance I can get to dive warm or cold. In 2018 I had the opportunity to spend a year in Kuwait and do quite a bit of diving in the Arabian Gulf. I also had my first experience learning what it was like working as a resort instructor. It was much different than my previous experiences both as an independent instructor and as a team instructor with students from St Francis University.

I consider myself a very well-rounded diver and have experience in a large variety of envionments and conditions. It is very important for an instructor to have a wide range of experience obtained over many years. Over several decades I have dove in water hot, warm, cold, and freezing. I dove water that was crystal clear, water you couldn't see your hand in front of your face and everything in between. As an instructor, I have a variety of experience as well, working in the university environment, as a small shop instructor, as an independent instructor, and as a resort instructor. I have taught students as a member of a team where instructors work like an assembly line, both as a sending and receiving referral instructor, and my favorite--working with the same students from beginning to end.

I teach all skills neutrally buoyant. You won't be kneeling on the bottom to clear your mask in my classes. While some students will think this means my class is more difficult, actually the opposite is true. In fact, when working as a resort instructor, students who were not able to make it through their skill performance in the pool with a different instructor would come to me the following week to try again. I had a 100% success rate not only training students to perform all required skills, but they also did it neutrally buoyant.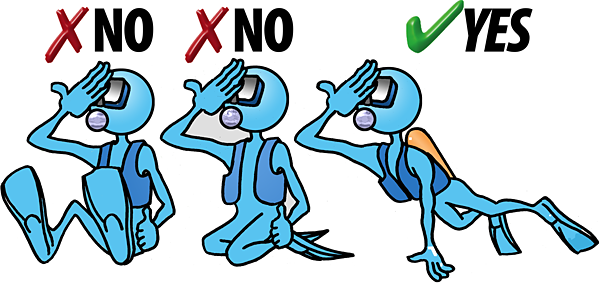 I am currently certified to teach all PADI standard specialties and most NASE specialties.

As the owner of PA SCUBA Supply ( www.pascubasupply.com ) I sell and service gear that I believe is the best value in the industry. My motto is "I don't recommend it because I sell it, I sell it because I recommend it."

Scott Rummings
PADI MSDT 390874
NASE Master Instructor 40770
ASHI Instructor Trainer 20282