The new Deluxe Flex Harness is designed to be the perfect harness for divers of all types and diving styles.

The Flex Harness can be used with a traditional hard back plate or for even greater comfort and lighter weight can be used with the new Flex Soft Plate Pack. The Deluxe Flex Harness has multiple adjustment points and an assortment of custom and traditional harness hardware so you can customize it to your personal diving needs and wants. Wear it like a back mounted front adjustable BCD or a traditional tech harness, either way it will fit you like a glove and offer you the utmost in performance and comfort.

Features:


Works equally well with hard back plates or the Flex Soft Plate Pack

Quick release shoulder straps for easy donning and doffing

Moveable chest strap for optimum positioning or removal

Custom designed Hog Tech Tri-glides for efficient gear streamlining

Custom Waist to Shoulder Sliders and Swivel connections allowing the harness to be worn in a traditional Hogarthian configuration or a more comfortable H-Harness configuration without any loss of comfort or performance

Designed to be used and fully integrated with other HOG Buoyancy Control Products

Appropriate for divers 5'7" (170cm) or taller depending on torso length and girth

Package Includes
HOG Deluxe Flex Harness
Choice of Backplate or Soft Plate Pack
23lb or 32lb Wing with or without Bungees
Choice of small or large weight pockets
Choice of Tank Cam Bands
Grommet Screws

$449.95 with LOW PRICE GUARANTEE

Components: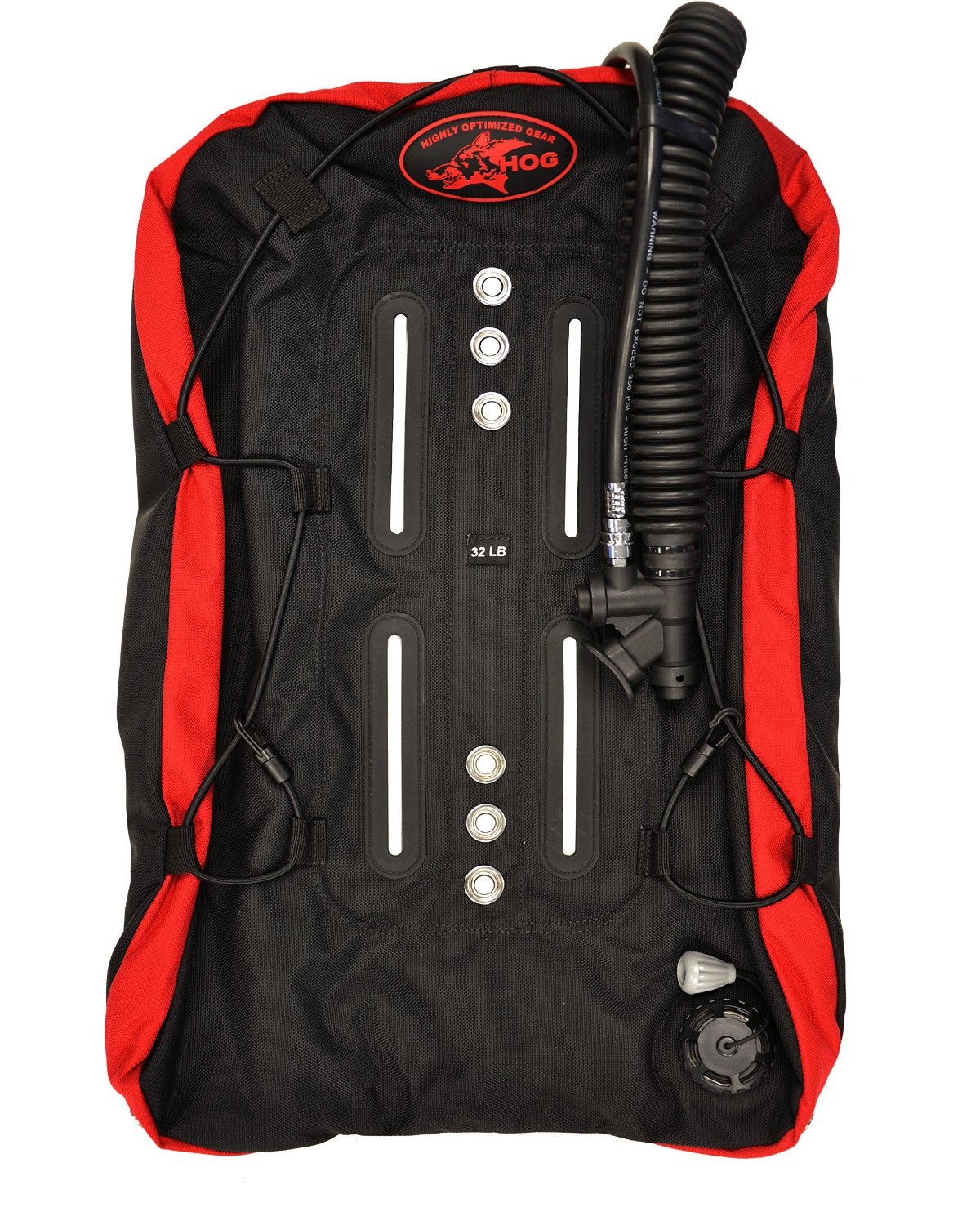 23# wing included, Add $25 for a 32# wing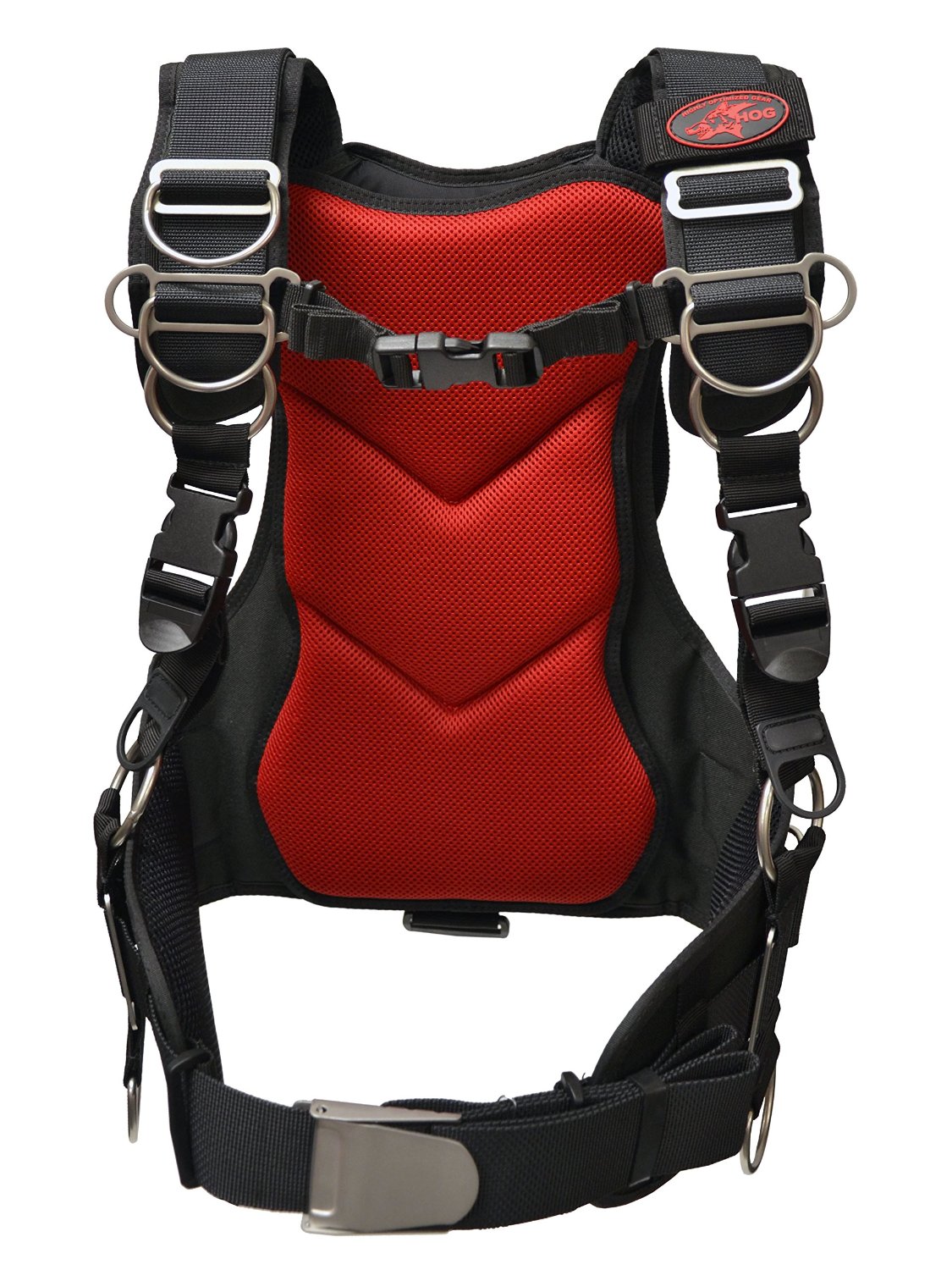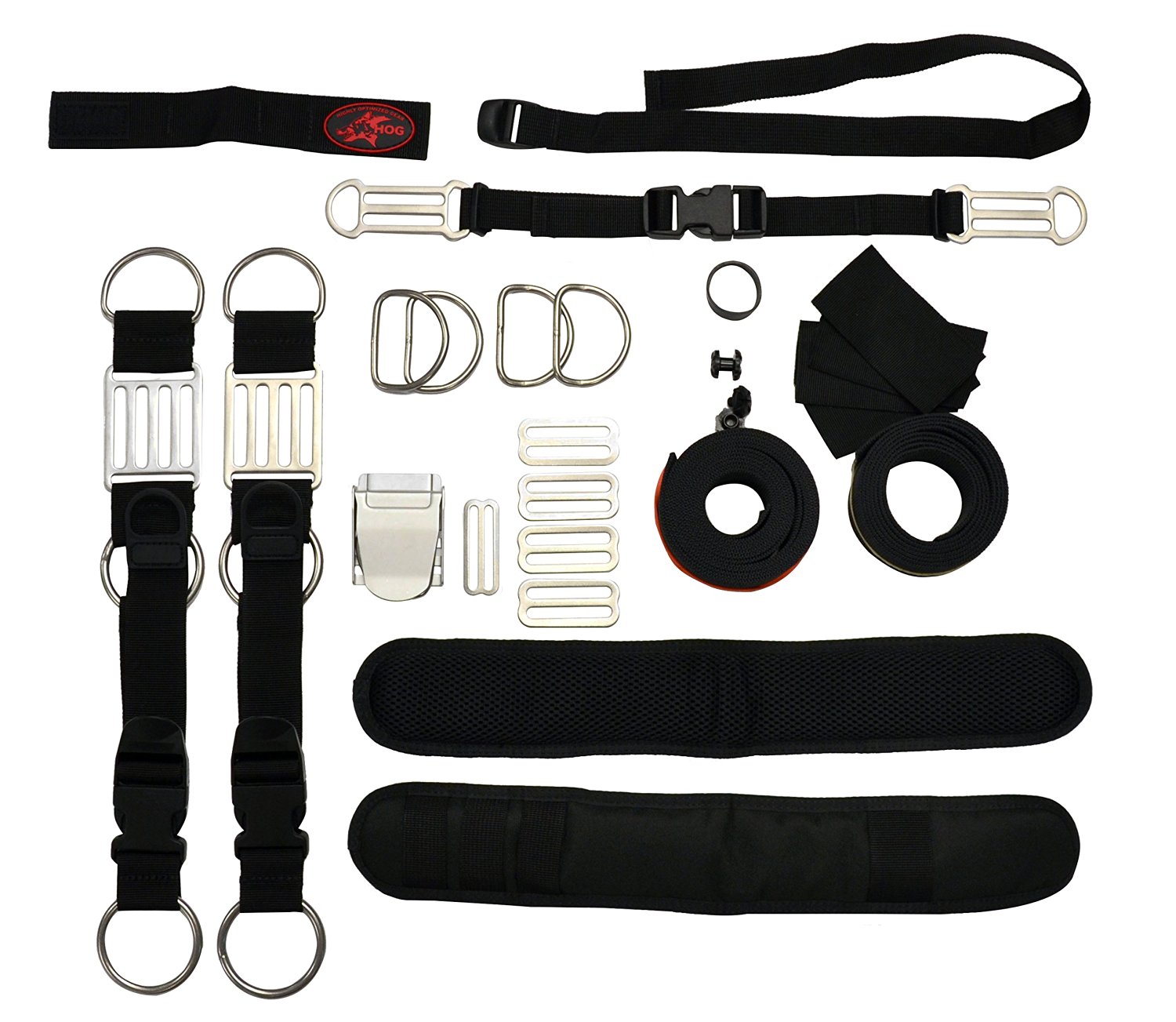 The new Total Buoyancy Control System (HOG-TBCS-PKG)
Designed to be a Diver - Environment Adaptable Unit. It is able to change to meet the needs of all types of diving conditions and all diving styles.
Features:
The heart of the TBCS is the new "Deluxe Flex Harness" that can be used with a traditional hard Aluminum or SS back plate or with the new "Flex Soft Travel Plate".
The diver has their choice of the standard HOG 23lb or 32lb wing based on their needs. You can upgrade the 32lb wing to the Bungee version to keep the wing compact while diving or traveling.
The system includes two Tank Straps. Choose either Plastic Buckle, SS Buckle, or Quick Fit straps.
To perfect your buoyancy you can choose a pair of HOG's Large or Small quick dump weight pockets. Add additional weight pockets to your tank strap if needed.
You can also choose either a 1.5" or 2" Crotch Strap that's included in the system.
Own the ultimate in Total Buoyancy Control.
Items Included:
One HOG Deluxe Flex Harness (see product details)
One HOG Aluminum Back Plate (Blk or Red) or Flex Soft Plate.
One Hog 23 or 32lb Standard Singles Wing (All Black or Black/Red)
One Set of Drop Weight Pockets (Large or Small)
One Hog 1.5 In Quick Release or Hog 2 In Standard Crotch Strap
Two Tank Straps (Plastic Buckle, SS Buckle, or Quick Fit)
Two Metal Grommet Screws
NOTE:
Designed to be used and fully integrate with other Hog Buoyancy Control Products.
Appropriate for divers 5'7" (170cm) or taller depending on torso length and torso girth.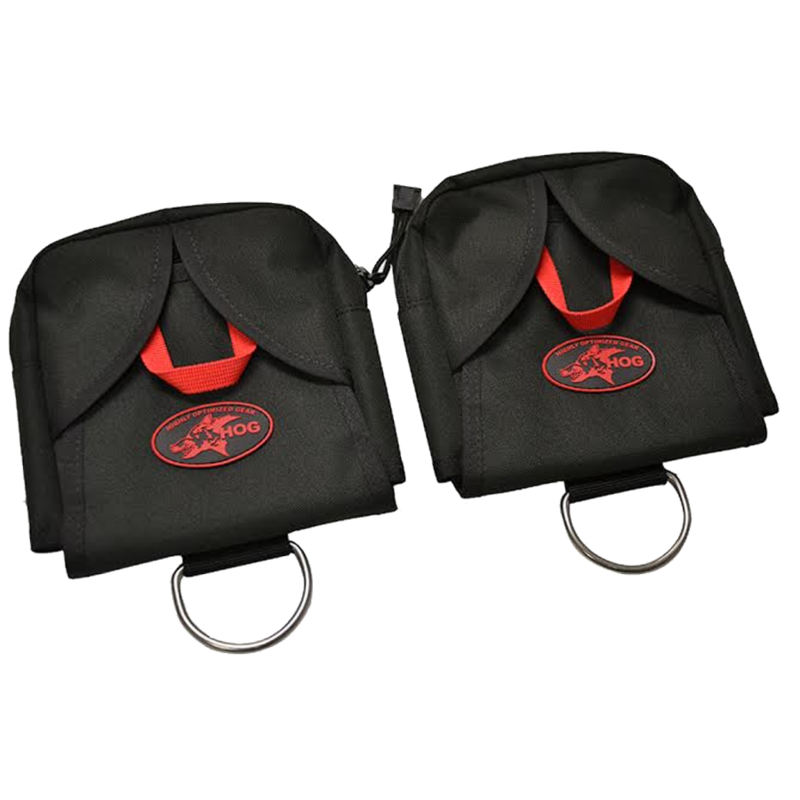 Options: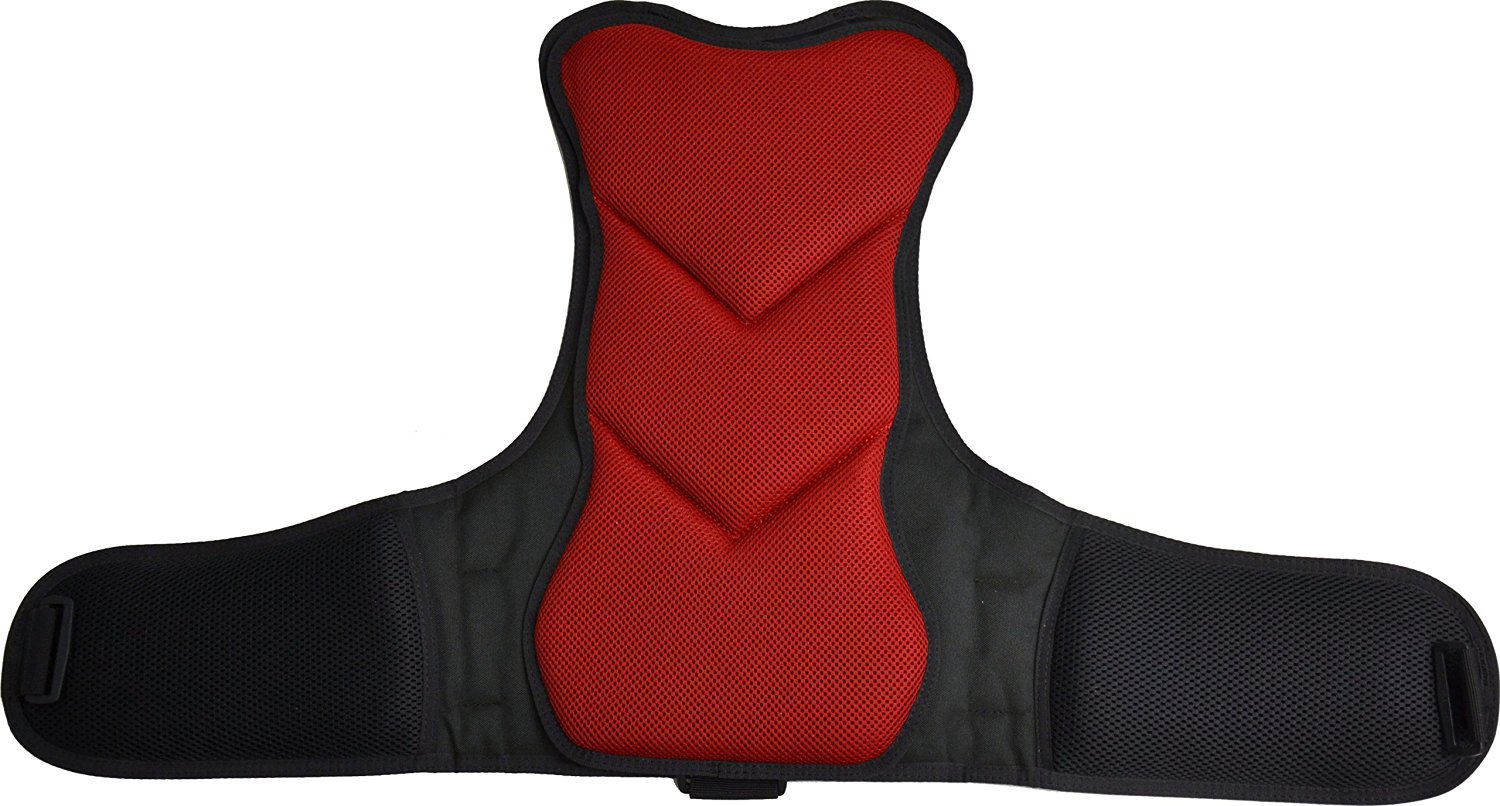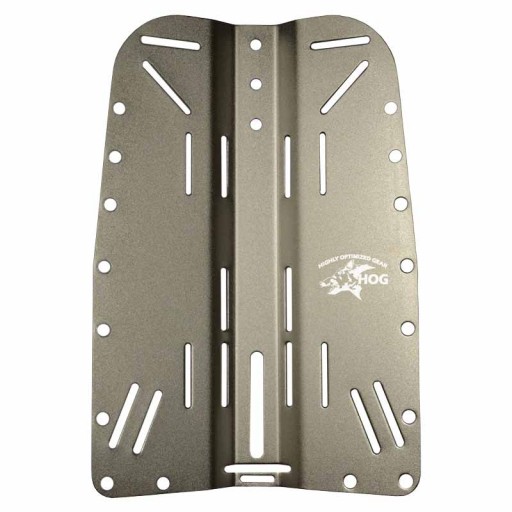 Add $35 for a stainless Backplate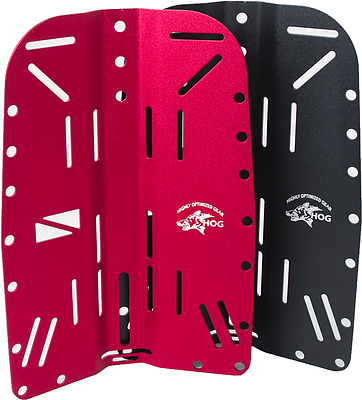 To place your order, call 814-422-5383, or email scott@pascubasupply.com. Online shopping cart coming soon!